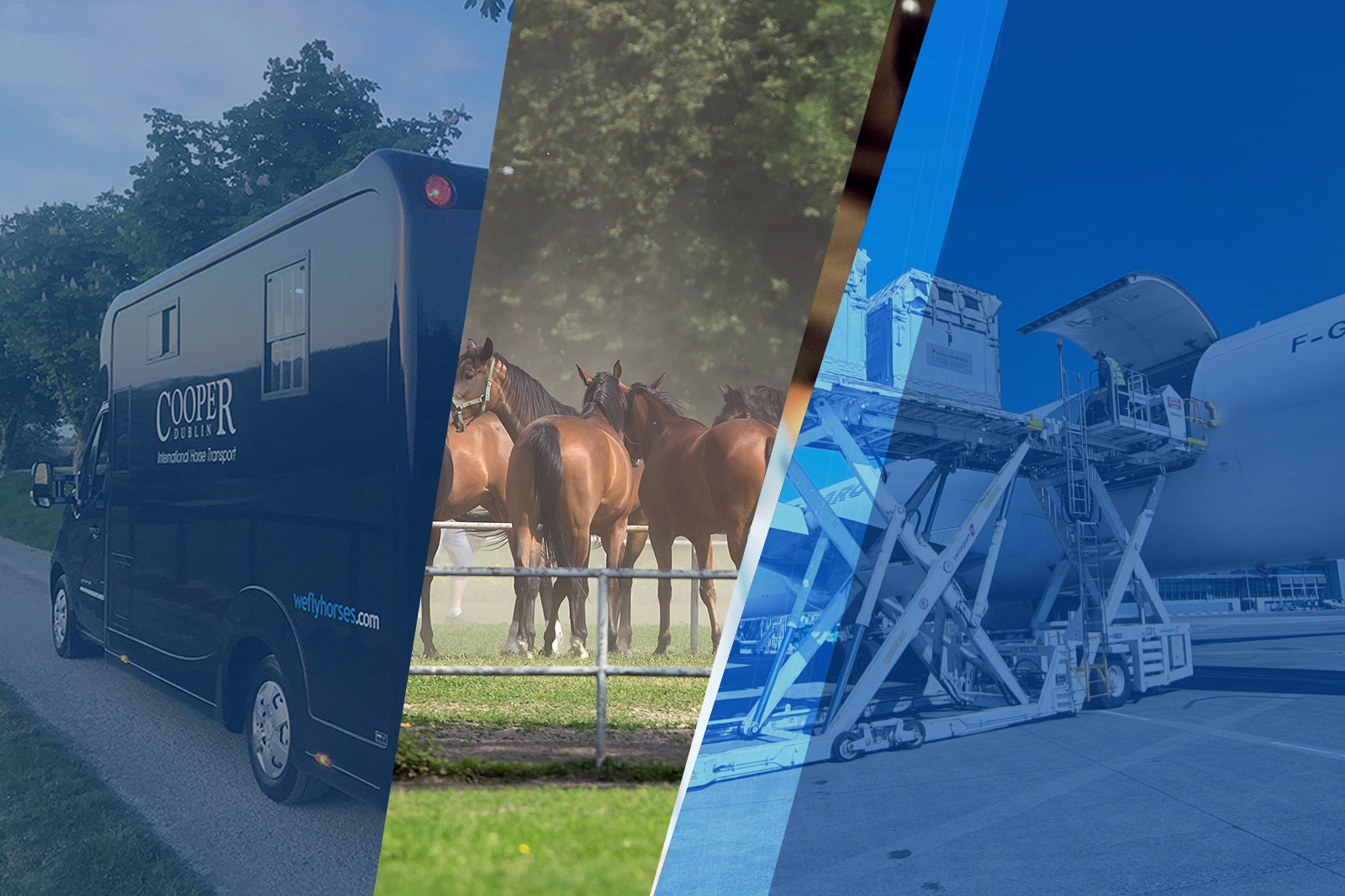 Great people to work with, super caring and nice! My horse rode in luxury. She arrived rested, calm, happy. She was well taken care of the whole trip. Thank you equine express you guys are the best!! Would recommend to anyone who loves their horse and wants the best transportation possible for them.
Rested, Calm, & Happy!
Can't say enough about the professional service provided by Cooper Horses. They delivered my new 7 month old filly. They kept me informed every step of the way. Transportation of a baby who has never been trailered is always a concern. This was my third shipment of babies with them. Highly recommend them.
Happy Owner
Throughout the process, the whole team at CH were highly professional and ensured that all equine participants and equipment arrived on time.
info@cooperhorses.com, Office: 00353 1 8077771, Fax: 00353 1 8407556, Mon-Friday:9AM-5:30PM, Cooper International Horse Transport, Castlefarm, Kilsallghan, Co. Dublin